Kids-Move is...
...the culmination of years of dedication to the belief that children should have (and enjoy!) daily quality physical activity that promotes fitness while also enhancing cognitive ability and overall well-being.
 

 
Since meeting at teachers' college in 1988, Ron Hiller (a.k.a. RONNO) and Liz Jones-Twomey have been passionate about the important relationship between movement, music, fitness, and learning. They have taken the concepts of "brain-based" movement (including Brain Gym®) and exercising to music, and woven them into a series of internationally acclaimed, award-winning resources aimed at helping kids have fun and get fit, while preparing them for easier learning.

To share their vision further and impact as many young lives as possible, they have also developed highly motivating Kids-Move and a variety of dynamic teacher-training workshops aimed at helping educators understand and take advantage of the important role music and movement can play in education.
Ron Hiller (a.k.a. RONNO)
earned his B.A. at the University of Waterloo, and followed it with a B.Ed. from the University of Western Ontario. Upon becoming a teacher, he decided that combining his teacher training with his strong music background would be the ideal way for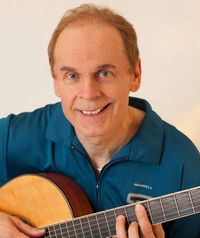 him to teach and influence the younger generation.
As internationally acclaimed children's singer-songwriter/performer RONNO, he has published over 180 songs and is the recipient of many international awards for his musical/educational recordings. RONNO has performed and presented workshops all over USA and Canada, as well as in Southeast Asia and Europe. Ron is a lifelong fitness enthusiast who is committed to helping kids discover the many great benefits that come from healthy, active living.
Find more of RONNO's music at
www.ronnosong.com
Liz Jones-Twomey
 also received her B.A. from the University of Waterloo and her B.Ed. from the University of Western Ontario. She is a practicing elementary school teacher (Waterloo Region District School Board) with over 25 years of experience who has devoted a great deal of time and effort to expanding her knowledge of "brain-based" movement.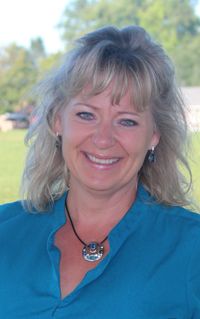 Liz is also an International Brain Gym® Consultant, dynamic workshop presenter, and enthusiastic fitness instructor. Her workshops have inspired educators on three continents. Liz has been honored with the prestigious "International Teaching Through Movement Award" for her work with Brain Gym® and "Best Practice" teaching strategies. She is also a recipient of the "Speedo National Fitness Instructors' Award."
Ron/RONNO & Liz are proud to collaborate with the following educators/artists, who have also made contributions to the Kids-Move materials, as contributing lyricists and/or consultants:
Carol-Ann Erickson

B.A.,


Licensed Brain Gym® Instructor of the International Kinesiology Foundation

Judy Millar, B.A. 

Beth (Bickle) DeVolder, B.A., M.Ed., PhD candidate

Pam Schiller, Ph.D. 

All Kids-Move brain-based physical-fitness routines are developed in collaboration with Carol Ann. Recognized for outstanding achievement by the Educational Kinesiology Foundation of North America, Carol Ann consults privately with children, teens, adults, families, athletic teams, and various other groups.

She has over thirty years' experience as a private instructor and public school teacher at the elementary, secondary, and post-secondary levels. Along with teaching comes a strong background of thirty five years' coaching experience at all levels, from recreational to Olympic athletes.
Judy was chosen First International Children's Poet Laureate in 1993, in cooperation with the World Academy of Arts and Culture. She has also won numerous awards for her writing for adults, and has been published in magazines, literary journals, periodicals and anthologies.

Judy is the author of Beaver Bluff: The Librarian Stories. Some of her humorous spoken-word performances for adults can be viewed on YouTube.com. And on top of all that... she's RONNO's sister! 
Beth has a long-time association with Ronno–over 30 years! Recent credits include writing lyrics and music for Backstage Dinner Theatre (The Sleep Inn, Sing and We Shall Dance, Fifty Years of Royalty) as well as the rollicking children's Halloween musical, ICHABOD (Shoe String Theatre).

Beth is currently finishing an interdisciplinary PhD at University of British Columbia and hopes to translate her findings to non-academic audiences through music and theatre.
Pam is a freelance early childhood author and consultant. She is also a highly sought after speaker and has given many presentations for educator associations.

Dr. Schiller has written numerous articles for early childhood journals, including Child Care Information Exchange and Texas Child Care Quarterly. Dr. Schiller the author of five early childhood curricula, eleven children's books, and more than thirty teacher and parent resource books.